TCB Showed up in the 12th China International Bearing Industry Exhibition
Date: 2010-10-10
On September 21st, 2010, China International Bearing Industry Exhibition was open at Shanghai Everbright International Convention & Exhibition Center.
TCB Bearing Manufacturing Co., Ltd. took the opportunity to show the spirit of keeping forging ahead of the industry and striving for good faith and thoroughness, the corporate culture and the specialized products at the stage of competition, communication and trade, which gathering numerous bearing manufacturing enterprises home at abroad, excellent purchasers and distinguished experts with profound experience in bearing industry, and was showered with great praise and favor by the leading bodies and customers.
President of China Machinery Industry Federation (CMIF) Wang Ruixiang visited TCB exhibition booth, accompanied by Chairman Liu Enshi, Senior Consultant Yang Naiyan, Honorary Chairman Zhang Qiaofan and the Secretary General Wang Quanqing, of China Bearing Industry Association, and listened to the introduction of the company and the products by General Manager of TCB Casey Chen and at last joined the photograph together, on September 21st.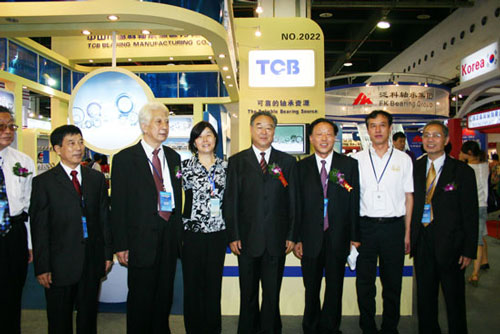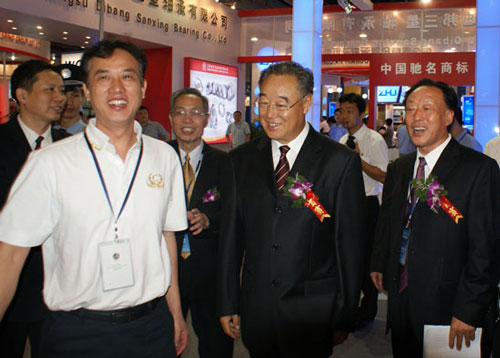 Several products developed in the latest years stood out at TCB show. They are the precise single or double row angle contact ball bearings to form a set with machine tools, precise short cylindrical roller bearings, double direction BSDF angle contact thrust ball or screw bearings with flange, low noise electric machinery bearings with super-light and super-thin rings, pillow blocks and spherical roller bearing units, etc.. Among these product series, wider inner ring spherical roller bearings and the units which are the solutions to heavy load bearings in special application space quite drew attention of the visitors to stop and communicate for further information by its special structure, exquisite appearance and easiness of application and maintenance.
In the exhibition, Senior Consultant Yang Naiyan and Honorary Chairman Zhang Qiaofan of China Bearing Industry Association visited TCB booth in person to guide the work and communicate with the management warmly.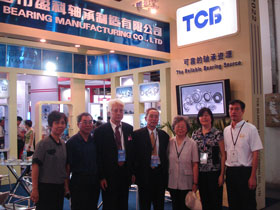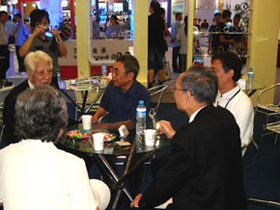 Appearance of TCB Exhibition Booth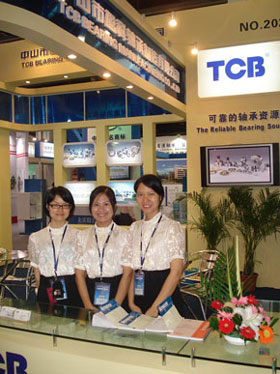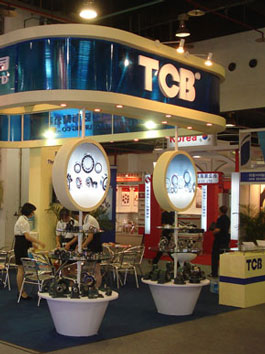 Back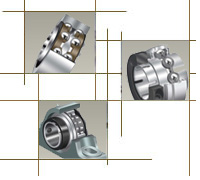 Tel £º +86-760-88297638
Fax£º +86-760-88297639
E-mail£ºtech @ tcbbearing.com
Add£ºNo.7.Yixian RD,Torch Zone, Zhong shan,Guangdong,China